RUBEROID HW Granlule
SBS polymer-modified asphalt
Its core is a strong, resilient non-woven polyester mat that is coated with flexible, SBS polymer-modified asphalt and has a smooth surface. Smooth surface mop-applied installations must be protected with surfacing. Backed by GAF, a company with over 130 years in the roofing industry.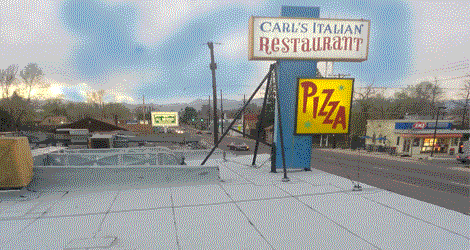 Trusted Roofing Solution
Modified Bitumen SBS Roofing System
Asphalt is one of the oldest roofing technologies still in use today and it is a reliable solution for both residential and commercial roofing needs. Asphalt roofing uses asphalt as a waterproofing membrane.
Commercial Roof Products
Synthetic Roofing Membranes · Thermoplastic Olefin (TPO). TPO combines EPDM and PVC membranes making it a popular choice for flat roofing material for commercial . When you have an asphalt roof installed by Ernie's Roofing Siding Gutter of Denver.
Your Neighborhood Roof Contractor
Get more information concerning our service, do not wait to call us at 720 346 ROOF today. We'll be more than happy to schedule a meeting with you.
Residential Roofing
Ernie's Roofing specialize in residential roofing in Denver and have a team of experienced professional Roofers available to help you get the job done right The First Time. From minor repairs and maintenance to full–scale roof replacements,

Commercial Roofing
We construct, repair, as well as maintain Commercial Roofing systems for services both large and also small, creating personalized services that conserve our client's time, cash, and also power. Call us at 720 346 ROOF and book a consultation today.
Hail Damage
Their knowledgeable staff is ready to help you assess the damage caused by storms and provide you with a comprehensive repair evaluation & plan. We specialize in all types of roof damage, including hail, wind, and even lightning strikes. Hail Claim Help
INSURANCE CLAIMS HELP
Our team of experienced insurance claim specialists will work with you to ensure that the insurance claim process is as stress-free as possible. We will work with your insurance company to provide all necessary documentation and estimates to ensure that your claim is processed quickly and correctly.
Wind Damage
When it comes to roof damage, it can be difficult to determine whether the damage was caused by hail or wind. While both types of damage can cause similar symptoms, they have different causes and require different repair methods.
Built-Up Roof (BUR) also known as the "Hot-Tar-and-Gravel" Roof System · Roof System · *2 Ply Modified Bitumen Torch Down · Rubber Roof Systems

TorchDown Roof System
1 Ply Modified Bitumen (BUR) also known as the "Hot-Tar-and-Gravel" Roof System is one of the most popular and cost-effective types of roofing systems in Denver, Colorado. It is a two-ply system with a modified bitumen membrane applied in layers with a torch. This system has been used for decades and is recognized for its durability and low-maintenance requirements. It is also known for its long-term performance, making it a cost-effective option for many homeowners.   Read More>